In-Center Hemodialysis in Riverdale and Bronx New York
The opening of the 
Rogosin Institute
Hemodialysis Center at the Methodist Home brought the first facility of its kind to the Bronx. The Rogosin Institute is a non-profit organization and one of the preeminent dialysis providers in the tri-state area. Their dedication to the research, treatment, and prevention of kidney disease makes them an ideal partner for the Methodist Home.
Are you looking for hemodialysis treatment close to home?
Your dialysis deserves to be comfortable and caring!
As a 5-star rated skilled nursing facility in the Bronx, we look forward to increasing our services even more with our Rogosin hemodialysis center. We know that our in-house residents needing these treatments will appreciate the convenience of receiving them on-site instead of having to venture out to another facility.
The length and frequency of hemodialysis appointments can be exhausting for patients and their caregivers, and we look forward to offering Bronx residents a treatment center closer to home.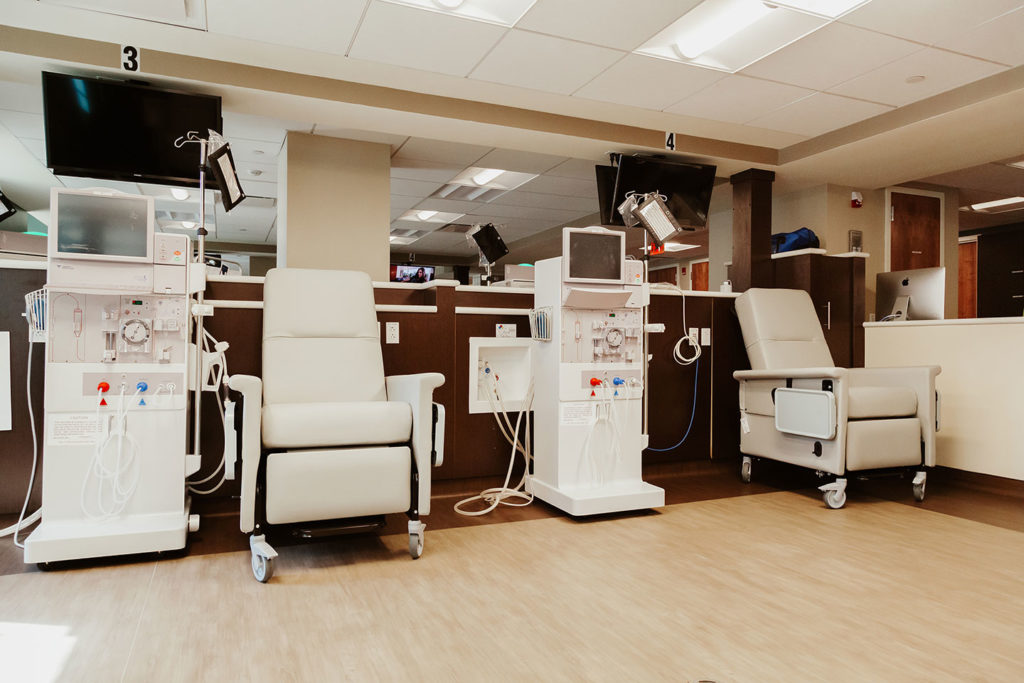 Let the Methodist Home provide you with the hemodialysis care you need.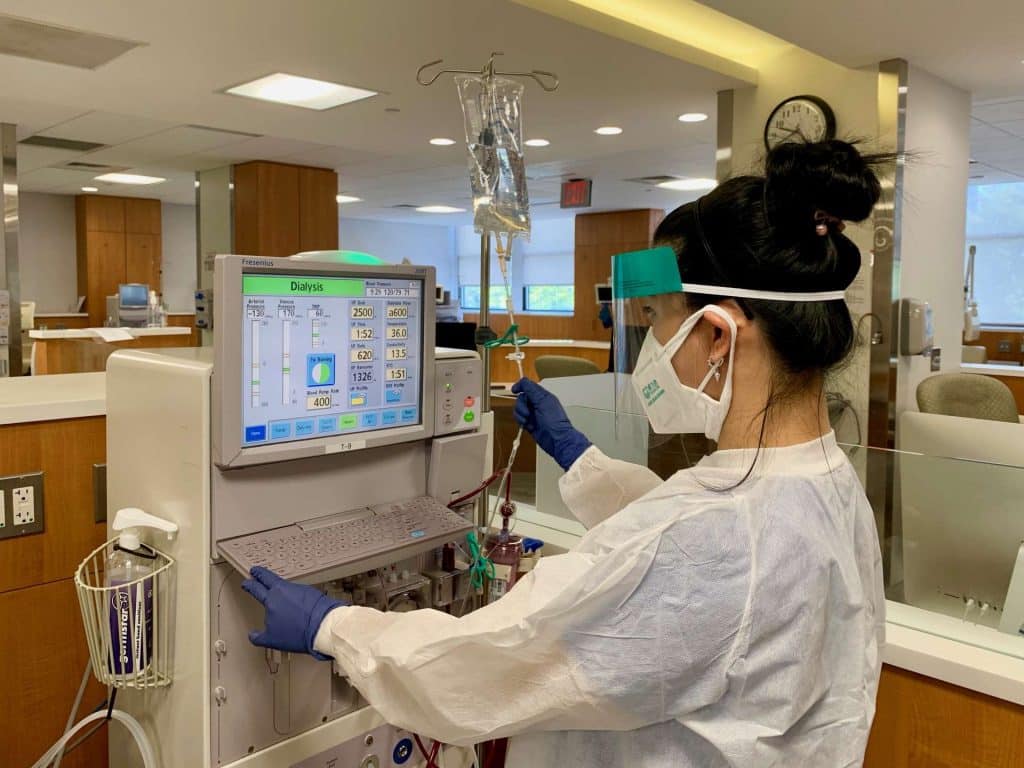 We offer inpatient and outpatient dialysis services in our state-of-the-art dialysis center, located at the Methodist Home in Riverdale, New York.
All New State-of-the-Art Dialysis Center
Our friendly and knowledgeable staff will strive to make your sessions as relaxing and comfortable as we can. The new, bright, and modern facility has 16 chairs where a team of nurses and technicians will perform your dialysis treatment.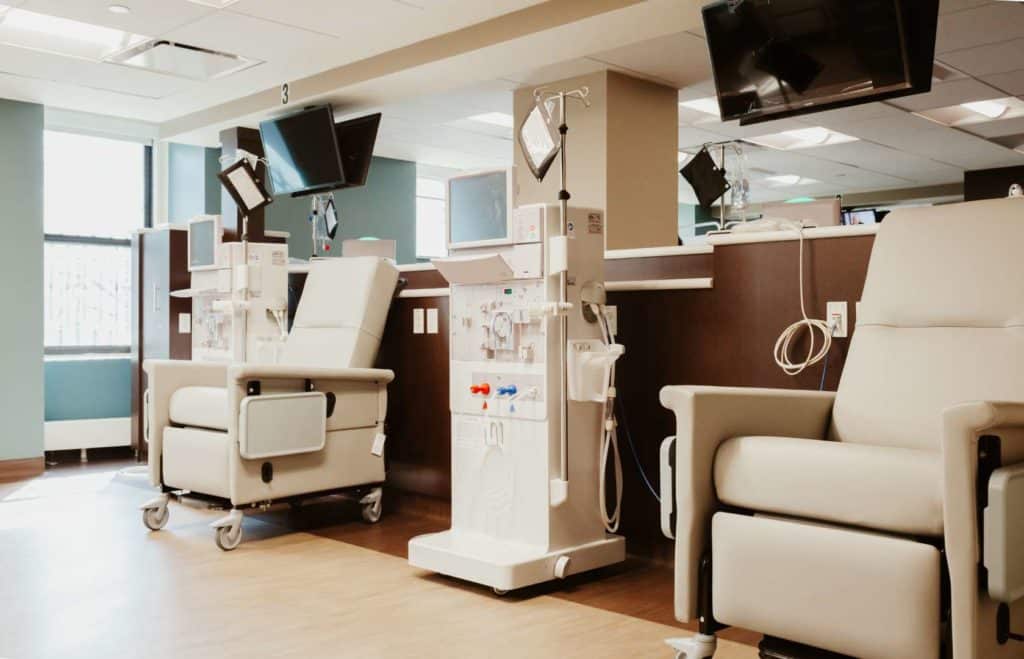 When you are a short-term rehab patient at the Methodist Home, you can take advantage of the convenience offered by our on-site hemodialysis center. You don't have to travel outside our facility to receive your kidney care, and our physicians, social workers, dietitians, and administrative staff will be available to answer any questions during your treatments.
In addition to inpatient dialysis services, the Rogosin Institute at the Methodist Home also offers outpatient dialysis services. We are proud to be the home of the first dialysis center of its kind in the Bronx, and we look forward to serving those in need of treatment in our community.
Director of Rehabilitation